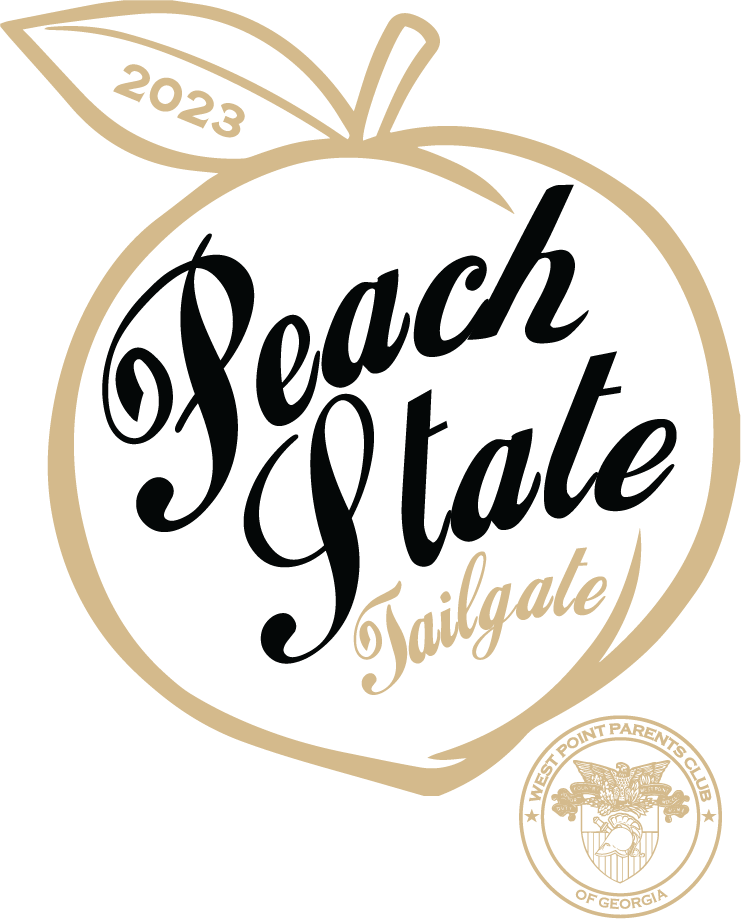 Grab your Peach State Tailgate t-shirt and be easily recognized as a participant at the Army v. UMass game with our stylish cotton t-shirt.
All proceeds from the shirt sales contribute towards the reduced the cost of feeding for our cadets at this year's tailgate!
The West Point Parents' Club of Georgia is a 501(c)3 that fulfils its mission to our West Point cadets and their families through acts of service, mentorship, and networking.
Go Army! Beat Navy!
These items are PRE-ORDER only, they will be produced after the store closes on September 5th.
Orders will be shipped after production and begin to ship 6 weeks after the store closes.
For a SIZE CHART please CLICK HERE.