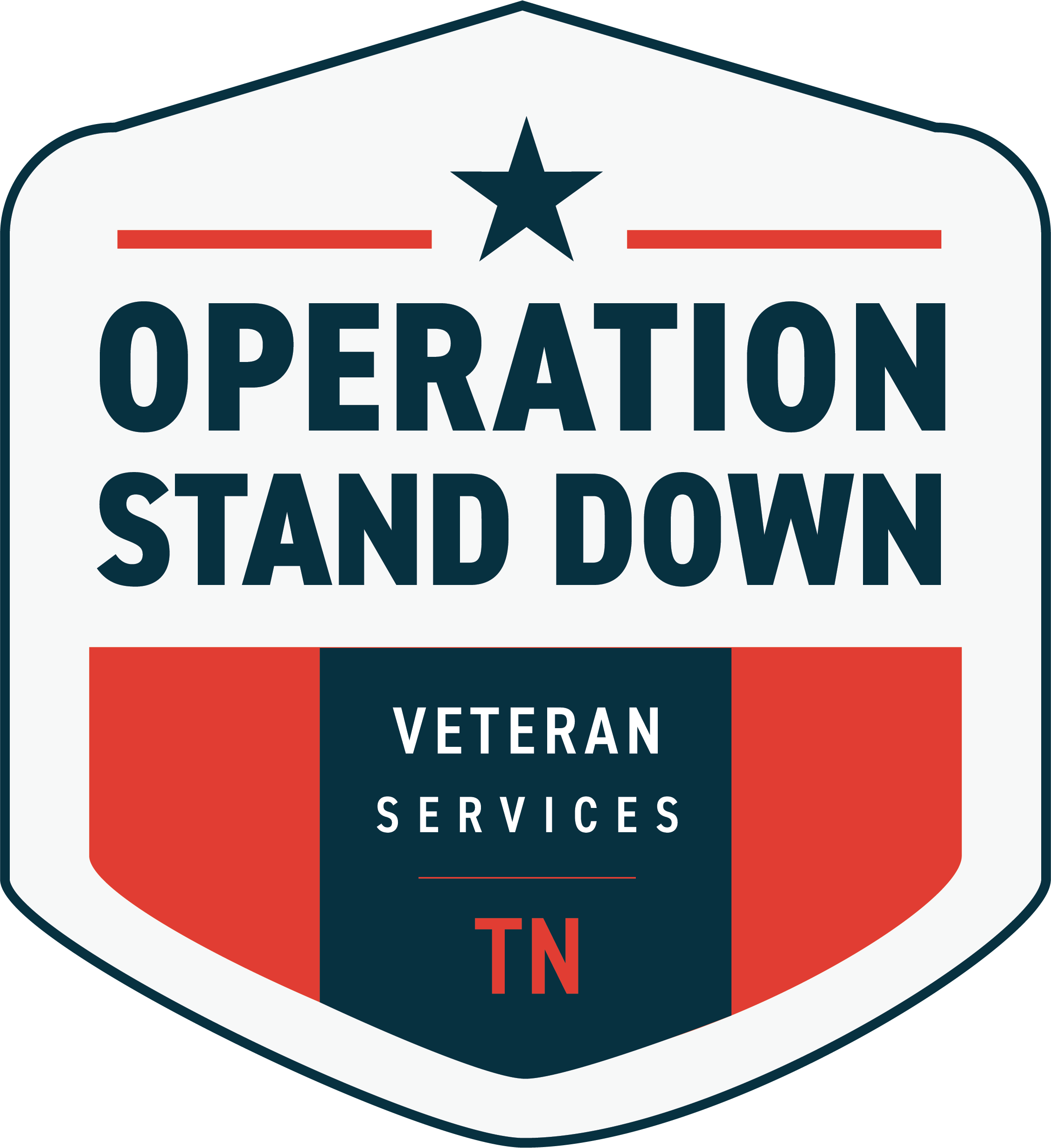 Operation Stand Down Tennessee has partnered with Authentically American, a Veteran owned, American made premium apparel brand to provide American made tee shirts.
Operation Stand Down Tennessee is a non-profit organization that provides and connects Veterans and their families with comprehensive resources focused on transition, employment, housing, benefits, peer engagement, volunteerism and connection to the community. All proceeds from purchases are donated back to OSDTN to help in their mission to Engage. Equip. Empower. To learn more about OSDTN, please visit www.osdtn.org
To ensure delivery by Dec. 24th - please place your order prior to Dec. 14th.